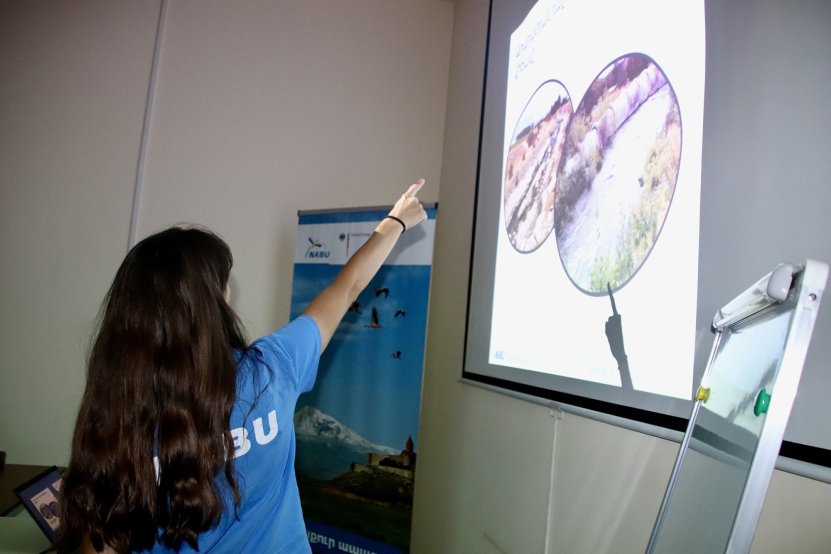 At the start of the course, members introduced themselves to one another, shared their reasons for joining the club, and discussed their expectations.
Following this introduction, club members were acquainted with the activities of NABU branch in Armenia, particularly the 'Clean Future' program. They were also provided with an overview of the upcoming course topics.
The courses were conducted in multiple stages, organized according to different age groups.
The theme for the week was 'White Stork Pollution and the Environment, presented by Lusine Aghajanian, Head of the Biodiversity Conservation Programme at the NABU branch in Armenia.
During this lessons, participants engaged in discussions about stork species and their characteristics, the issue of pollution affecting white storks, and the significance of white storks as indicators of environmental pollution.
The courses also included collaborative teamwork to brainstorm strategies for combating pollution.
These meetings will continue until December, featuring additional courses on various environmental topics, one-day excursions, and organized activities for the participants.
The Eco Club operates under the umbrella of the Clean Future program, which receives funding from the German Federal Foreign Office.