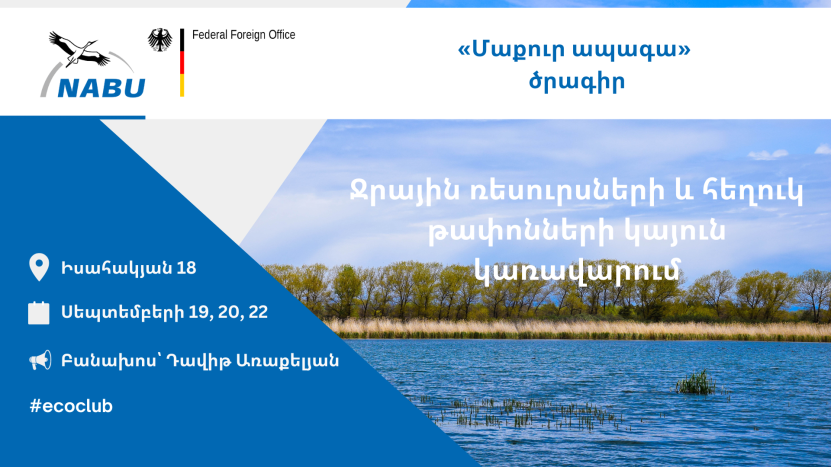 The topic for this week's Еco Club is "Sustainable Management of Water and Liquid Waste".
Under the topic we will discuss:
water as a resource,
Armenia's water resources and their problems,
liquid wastes and their management,
current problems of aquatic ecosystems in Armenia and their possible solutions.
The course will be conducted by David Arakelyan, a project engineer of water supply systems.
The course will be held at 18 Isahakyan St., office: 2, according to the following schedule:
19.09.2023 (Tuesday): at 19:00 
20.09.2023 (Wednesday): at 19:00 
22.09.2023 (Friday): at 17:00 
As places are limited, please let us know in advance by sending a private message to our Facebook or Instagram pages.
The club operates within the framework of the "Clean Future" programme, which is funded by the German Federal Foreign Office.