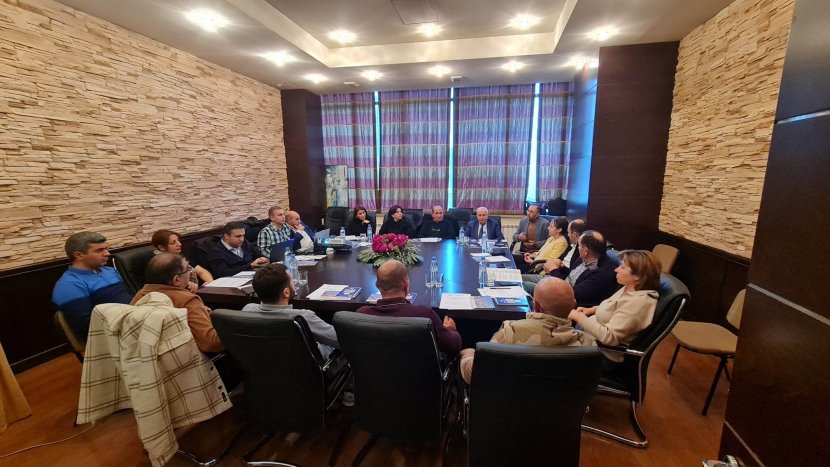 The "Rural Tourism Development Program" was launched in 2018, and since this year, as a result of the joint work of the Armenian branch of the German Nature Conservation Union (NABU) and the Acba Federation, it was possible to select 12 beneficiaries who received assistance in the creation of guest houses and gastroyards, expansion and development of guest houses, as well as representation in the international arena.
Our support did not end there, and this time in the Erebuni Plaza business center, courses were organized on the topic "New opportunities and development prospects for the beneficiaries of the rural tourism development program" on the topics of the peculiarities of hotel business management through guest houses, income management in the hotel industry, cooperation with banks on the part of guest houses, combinations of gastro and natural tourism in guest houses, etc.The course was conducted by the best experts in the field, in particular, the President of the Armenian Tourism Federation Mekhak Apresyan, Head of the Department of Service and Tourism of the University after Valeriy Bryusov Emil Cherkezyan, Advisor to the Tourism Committee of the Ministry of Economy of the Republic of Armenia Anahit Voskanyan.
During the training, all the issues raised by the beneficiaries were actively discussed, and the basis for further cooperation was laid.
At the end, a small grant competition was announced for the beneficiaries of the rural tourism project, the purpose of which is sustainable development, expansion of guest houses, development of specific programs for tourists, etc. At least 5 of the current beneficiaries will receive small grants in compliance with the competitive rules of the projects they submit.