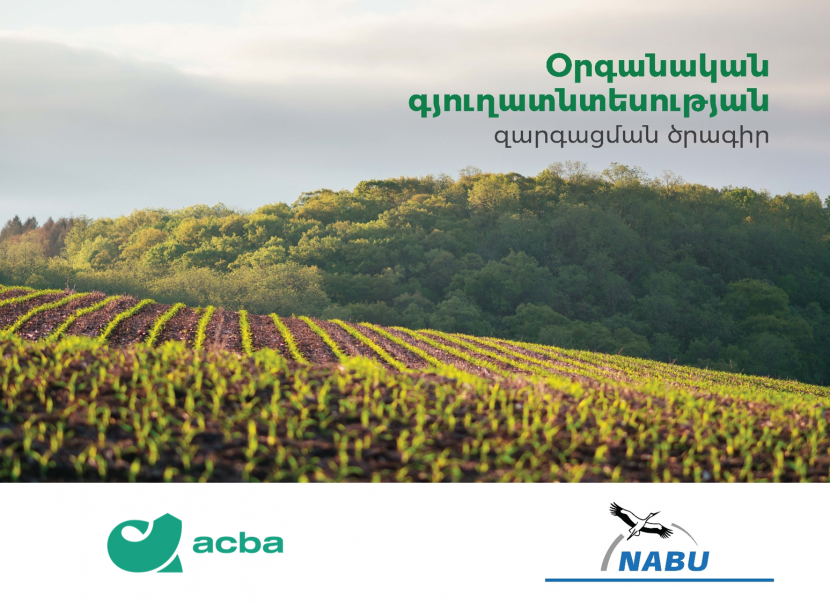 We thank everyone for participating in the "Organic Agriculture Development" program.
We would like to inform you that after a thorough examination of all the applications by the jury, the participants who passed the second stage were selected.
The criteria for evaluating applications were:
Motivation for Organic Certification ․
In case of receiving organic certification, the interest of the product in the market ․
The environmental impact of your project ․
Factor in the vicinity of Specially Protected Areas ․
Export potential in case of receiving organic certification ․
Availability of other grants for organic certification ․
Quantity of organic products ․
The Long Term Impact of Organic Certification ․
The Short Term Impact of Organic Certification ․
Your experience in this field ․
Risks of continuing the organic certification process in the future ․
Organic Soil Certification Factor ․
The following participants pass to the second round of the competition:
Aghasi Ordiyan - Ararat region
Tigran Gasoyan - Kotayk region
Sona Galstyan - Tavush region
Suren Grigoryan - Lori region
Gayane Baghinyan - Tavush region
Vruyr Ayvazyan - Lori region
Lusine Nalbandyan - Kotayk region
Hrayr Grigoryan - Vayots Dzor region
Armen Nersisyan - Syunik region
Roman Galstyan- Ararat region
Rubik Ghahramanmonasyan - Kotayk region
Roman Harutyunyan - Syunik region
Hovsep Arzumanyan - Tavush region
Vardkes Davtyan - Armavir region
Ararat Davtyan - Armavir region
Sergey Bulghadaryan - Aragatsotn region
Aramayis Chilingaryan - Tavush region
Mariam Antonyan - Lori region
Tigran Tsaturyan - Shirak region
Vache Ashekyan - Aragatsotn region
Magda Abovyan - Kotayk region
Ani Asaturyan - Aragatsotn region
Aram Barseghyan - Kotayk region
Edgar Sholinyan - Kotayk region
Harutyun Sakakanyan - Aragatsotn region
Angelina Verdiyan - Syunik region
Julieta Petrosyan - Tavush region
Vahe Davtyan - Armavir region
Irina Darbinyan - Syunik region
Ruzanna Sargsyan - Armavir region
Poghos Hovhannisyan - Aragatsotn region
Khachatur Gorgyan - Syunik region
Hayarpi Hakobyan - Gegharkunik region
Nikolay Mkhitaryan - Yerevan
Emma Hakobyan - Tavush region
Gayane Khachatryan - Lori region
Anahit Saribekyan - Shirak region
Congratulations․ We look forward to the second round.
All those whose application has not passed the next stage, let us mention that your application will continue to be in the center of our attention and in case of participating in further programs, you can contact us for advice.