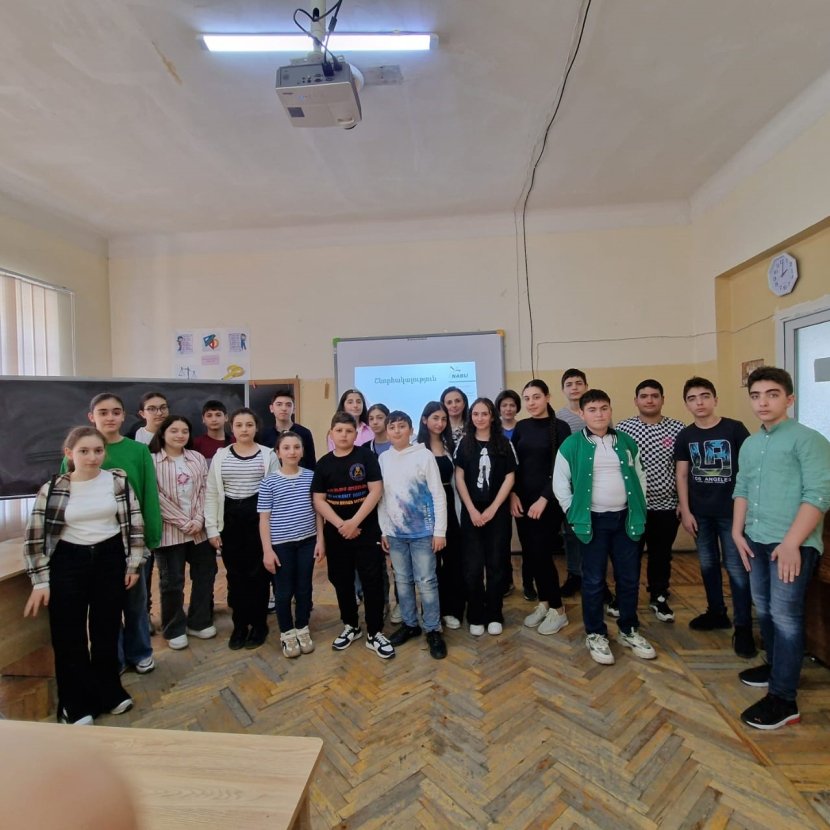 Within the framework of the "Bird of the Year 2023 - Golden Eagle" campaign, eco-educational courses on golden eagle have been launched in Armenian schools.
Last week we had meetings at secondary school N27 in Gyumri, at primary schools N3 and N21 in Vanadzor, at primary school N60 in Yerevan and at Amberd Secondary School.
Students actively participate in classes and show interest in the lifestyle of the golden eagle, their protection and threats.